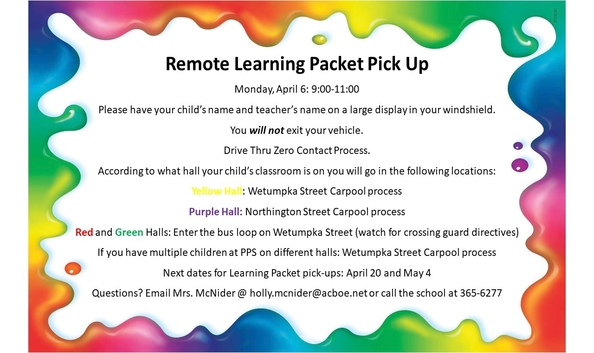 2020-21 Pre-K Random Selection - Updated 3/30/2020
The Random Selection for all six Pre-K classrooms was held on Wednesday, March 18, at Pine Level Elementary School. For the school year 2020-21, there will be four classrooms at Pine Level and two classrooms at Prattville Primary.
An email was sent out notifying all parents, who completed their online application by March 10, of their child's selection for the program or of their child's placement on a wait list. In addition to this notification, DECE will send emails notifying you of your child's status (either chosen or waitlisted) beginning April 16.
Because of school closings, a decision has not yet been made regarding a timeline for the completion of the enrollment process. Those who were chosen will be notified at a later date when to come to the school to complete paperwork. Direct questions to donna.hoomes@acboe.net.
**No child will be denied participation based on income, sex, race, color, national origin, or disability.**