COVID-19 Care Clinic opened in Prattville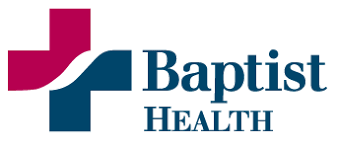 ---
Contact:
Kadie Agnew; 334-648-8394
ccagnew@baptistfirst.org
March 23, 2020
BAPTIST HEALTH EXPANDS DRIVE-UP CORONAVIRUS CARE CLINIC WITH PRATTVILLE LOCATION
Prattville, AL- In an effort to prevent further spreading of Coronavirus (COVID-19) activity in the State of Alabama, Baptist Health is pleased to announce the next step of its response plan with the opening of a drive-up Coronavirus Care Clinic in Prattville.
Just one week after opening Central Alabama's first drive-up Coronavirus Care Clinic in Montgomery, Baptist Health follows the same model in Prattville. This drive-up clinic will be staffed by Baptist Health team members with a phone line available 24/7 and clinic hours available 8 a.m. – 5 p.m., seven days a week. The clinic is located at 350 County Road 4 West in Prattville.
No patients will be seen without an appointment. If symptomatic, a concerned patient should call (334) 747-0150 to make an appointment. This phone number is the same for both clinics. Patients who meet criteria and require an appointment will be asked about their specific location in order to determine which clinic they will go to.
Like before, Baptist Health team members will ask the patient a series of questions per the Centers for Disease Control and Prevention (CDC) decision tree. If an appointment is required, the patient will be given a specific time to arrive and will then park in one of ten designated parking spaces.
When a patient arrives on-site, they should remain in their car at all times. A Baptist Health team member will approach the car, assess symptoms, and administer screening if needed. All of this happens while the patient remains in the comfort of their own car in order to prevent the spreading of germs in a waiting room setting. Whether the patient is screened and swabbed for COVID-19 or not, they will receive clear next steps from the medical provider.
It is our goal for this clinic to provide a fast, convenient means for suspected Coronavirus patients to receive the best care possible while protecting as many people as possible from exposure.
"Plans for this clinic were in the works when the Montgomery clinic opened, but we had to ensure the resources and need were there. Receiving an upwards of 1,100 calls per day this past week, solidified the need for an expanded clinic presence. With a call volume of this magnitude and limited screening kits, it has been paramount that our team members practice strict discipline in screening. Their adherence to these guidelines has allowed for the successful operation of our Montgomery clinic and the immediate launch of our Prattville clinic. We are proud to be able to serve even more people in Central Alabama."
-Kadie Agnew; Baptist Health Marketing and Communications Manager