ACAP Summative Testing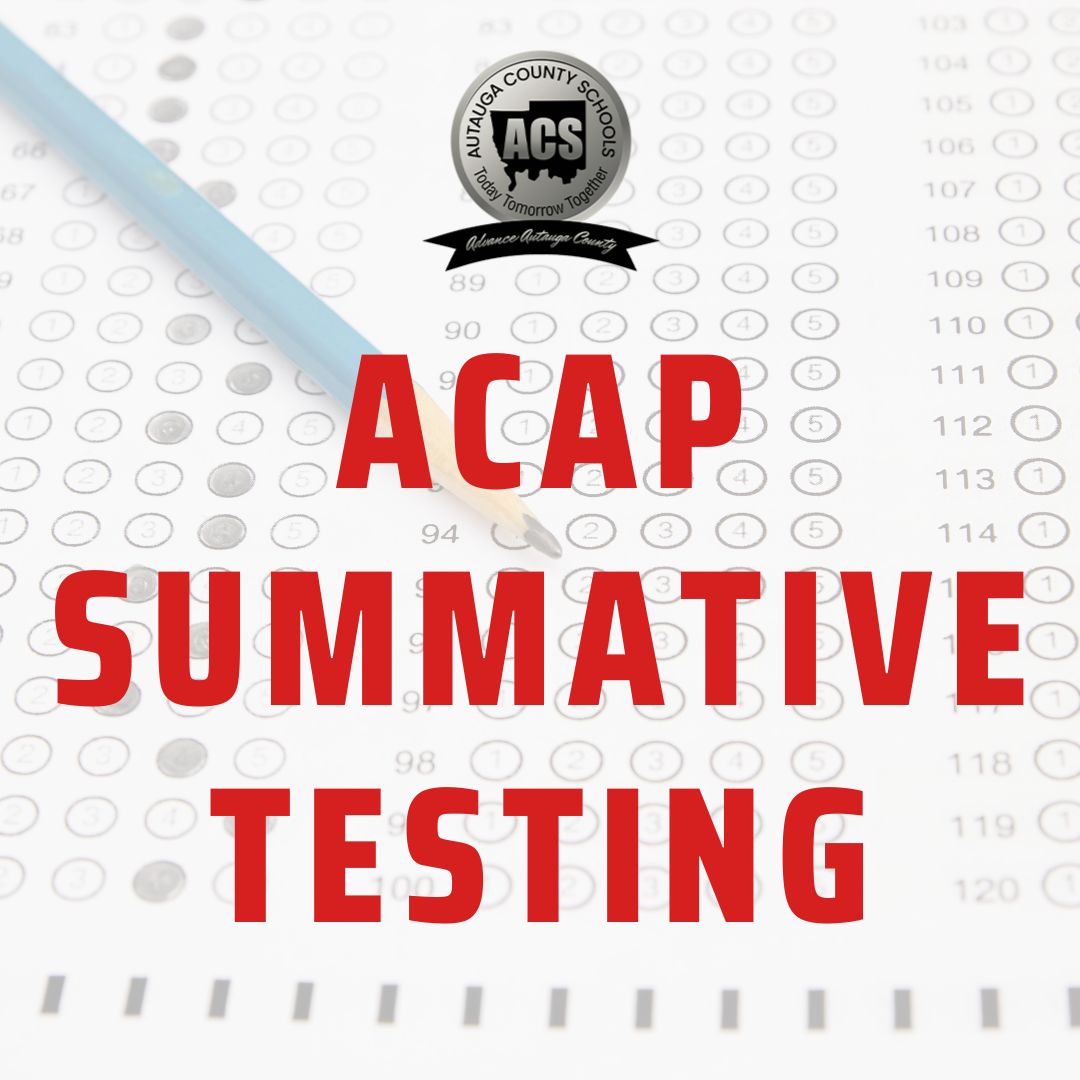 ---
Autauga County Schools is preparing for the Alabama Comprehensive Assessment Program (ACAP) testing throughout the district. ACAP Summative is a standards-based criterion-referenced assessment designed to provide information regarding students' progress toward mastery of the Alabama Course of Study Standards. It is the only required standardized test for students in grades 2-8 in the state, and depending on the grade level, students only test in three areas: English-Language Arts, math, and science.
Students are not graded on the assessment, but the data provides valuable insight as to how effective classroom instruction has been and allows for modification where necessary to assist all students in reaching their full potential. ACAP Summative is used for student, school, and district accountability systems. This data is also used to build effective schedules for secondary students. ACAP Summative is most effective when teachers, administrators, and families partner together in support of the student taking this web-based test. Schools have worked diligently to prepare students, so now it's your turn to finish the race. Click here to watch an informational video, learn the "secrets to success," access online testing tools, and view the school-specific testing schedule.
For more information about Alabama Comprehensive Assessment Program testing, contact Holly McNider, Curriculum and Instruction Director or your school principal.